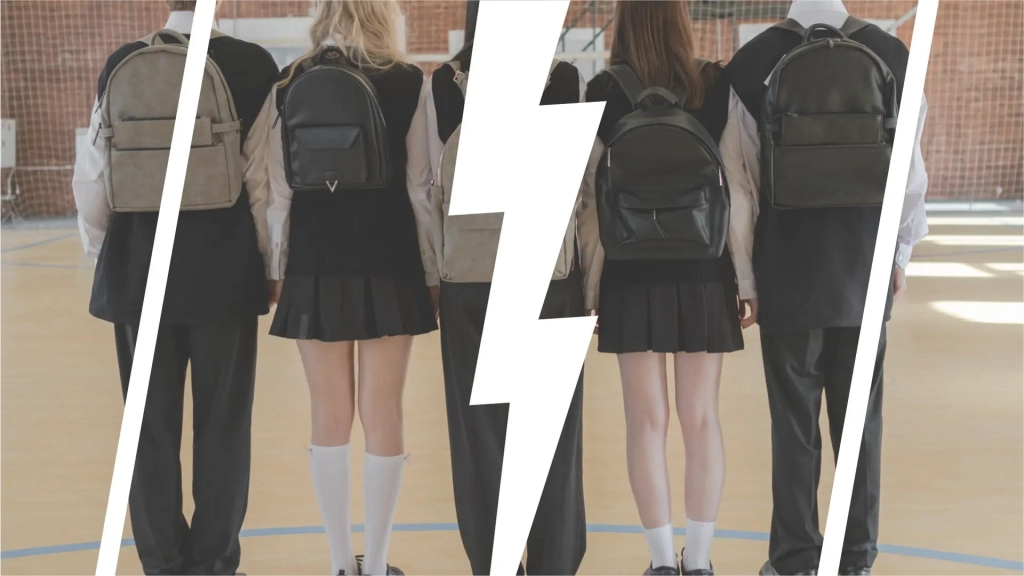 School uniform
School uniform Pros and Cons, Advantages and disadvantages in overview. Pros and Cons List
Posts
256 total
118prosPosts
138consPosts
Votes
20411 total
10269prosVotes
10142consVotes
All students look alike, less discrimination based on appearance

Restriction for children/youth

No more peer pressure to buy branded clothing

One must not present oneself as a person, the uniqueness suffers from it

shows the affiliation to a certain school

sometimes it costs a lot

You don't need to worry about what you are going to wear

After some time the uniforms become boring

Attention is not paid to clothes, but to the character

Our clothes reflect a part of our personality

You can't tell who is poorer or richer. ( Are all the same)

Individuality is lost.

the very small ones look totally cute in uniform

Of course it makes sense that there is no more mobbing. But the mobbing can then be carried out privately.

Walla school uniforms are cool and no one gets punched

if you don't like the uniform you still have to wear it every day

some uniforms are really chic

It is ugly

Persons from outside the school can be identified more quickly = safety

In their free time, the children then wear everyday clothes again, so a uniform only helps to a limited extent against peer pressure.

less time is needed in the morning to choose clothes and at the same time you advertise the school

If everyone wore the same thing, characteristics like skin color or gender could provide an even greater target for discrimination.

no one is laughed at

Togetherness and a sense of community should not be about the uniform, but about joint programs, class trips, etc.

you are no longer judged superficially

Uniforms can be more expensive, while there is no group pressure for expensive branded clothes but you do not reflect your feelings and character.

no peer pressure

I don't want it because I like to stand in front of my closet and think about it

no mobbing

School uniforms are too cold in winter

Unity feeling: all for one and one for all

Students come under unnecessary pressure to conform at a young age!

strengthening of the team spirit

competition among students is shifted to another level, such as cell phone brands

Cost factor

Personality limitation

That students have more discipline in school.

Quickly become old fashioned

I would find school uniforms super, as I would imagine that fewer students would be bullied as a result.

Parents can't fund uniform

No inappropriate clothes

you should wear what you like

no peer pressure

Bullying continues in other areas.

If you are ugly, you still are

too expensive

Students need less time to pick out their outfits

The children are then bullied because of skin color etc.

You can live out your own style after school and you could express your individuality with accessories

Can change the personality

More concentration in the classroom

if you think the uniform is ugly you still have to wear it

Better school climate

The Basic Law guarantees free choice of clothes

More attention is paid to the character

Bullying now happens because of the price and brand of assessors. \nZ. B. : Watch, jewelry or electronics.

When the school uniform is worn they do not need to choose clothes

exerts coercion on students, interferes with fundamental rights

when a student skips school, it's easier to recognize him or her with a uniform.